Catholic Schools Office
Our strong Catholic tradition continues; we welcome you to share and join our Catholic school communities of the Diocese of Fort Wayne-South Bend. 
Affording a Catholic Education
Students of Hoosier families whose household income is within 300% of Federal Free or Reduced-Price Meals guidelines and meet eligibility criteria may qualify to receive an Indiana School Choice and/or SGO scholarship to help cover the cost of private school tuition.
Our Schools
History records that in August of 1846, our diocesan schools were opened with an endowment of $4600. Saint Mother Theodore Guerin and Sisters Mary Magdalen, Catherine, and Caroline of the Sisters of Providence enrolled sixty girls in the new St. Augustine Academy. After a request by Mother Guerin, the bishop acquired the assistance of the Brothers of the Holy Cross to instruct the boys.  With a "cow and a calf grazing" on the school property, the new St. Augustine Academy enrolled South German Catholics, American Protestants, Canadian French children, and Miami Native American girls. Over one hundred sixty-five years have passed since Mother Guerin, one of eight American saints, labored, taught, and prayed for children, families and Catholics residing within our diocesan boundaries.  
Our principals, teachers, and staff are just as committed to teaching the truth and beauty of our Catholic faith as the founding Sisters of Providence; our schools remain strong, and student populations are no less diverse over a century and a half later. Recent historic legislation has allowed parents to choose Catholic schools as an option for educating children. Children enrolled in our Catholic schools form their faith, share the faith, and grow in their faith daily; parents participate in a variety of ways to support each school community.  
Our Mission and Beliefs
That each Catholic School will provide sound religious instruction based on the teachings of the Catholic Church and ensure academic success for all students. We believe that:
The Catholic school is an evangelizing, educational community, therefore we proclaim the Gospel message, build faith communities, celebrate through prayer and worship, and serve others, especially those in need;
The Catholic school is an expression of the Catholic Church's teachings based on Scripture, traditions, and sacramental life;
The Catholic school calls each member of the school community to a personal relationship with Jesus Christ;
The Catholic school assists parents, who are the primary educators of their children, in meeting their responsibility of educating their children in the teachings of the Catholic Church and of living a Catholic way of life;
The Catholic school provides an atmosphere that is permeated by the Gospel spirit of love which recognizes self-discipline and personal responsibility and affirms the dignity of all persons;
The Catholic school provides Christ-like role models who reinforce the teachings of Christ and the Catholic faith;
The Catholic school is committed to academic excellence, which fosters the intellectual development of faculty and students;
The Catholic school is committed to the premise that all children can learn because we believe that each child is uniquely created in God's image.
Our Philosophy
I have come that you may have life – a life in all its fullness. John 10:10 

We, as Catholic educators, participate in the redemptive mission of the Catholic Church by providing faith formation for our students and by assisting them to integrate faith and VALUES into their contemporary life experiences. We recognize that each of us is created in God's image as a unique mosaic of talent and potential. Called through Baptism and incorporated into Christ's life, we embark on a journey of bringing God's love to the world. Through the ministry of education, with the help of God's grace, we seek to accept the call of Christ to love and serve God and one another. We, as Catholic educators, embrace all that is good, true, and beautiful in human culture. We nurture faith, that opening of the heart and mind to God's word, and elicit each student's response to Christ by providing opportunities for total formation. We strive to integrate our student's spiritual, intellectual, emotional, moral and social lives. Our schools are communities of faith with the Eucharist as their life-giving center. Through the sacramental life and liturgical year, love of God and neighbor becomes a focal reality, transforming attitudes, actions and relationships. We continually challenge our students and one another to participate in Christ's victory over sin and evil with lives of love, compassion, and observance of the law of God and our church. Through witnessing our faith and working together, we call our students to recognize the love of God in their midst and to contribute their talents in service to others, especially those in need.
Scholarships
School Choice Scholarship
The School Choice Scholarship is commonly referred to as the "School Voucher Program". For more information on the program, contact the Catholic Schools Office at 260-422-4611.
Certifications and Resources
Daily Bulletin for schools, Substitute Teacher Information, Certifications, and more.
Substitute Teacher Resources
Indiana Department of Education Certification Information:
Find a CPR/Heimlich certification class in your area:
Find a state approved suicide prevention training program:
Contact Us
915 South Clinton Street
Fort Wayne, Indiana 46802
Phone: (260) 422-4611
Fax: (260) 426-3077
Mr. Joseph Brettnacher, Ph.D
Superintendent of Schools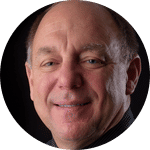 260-422-4611 Ext. 3353
Archbishop Noll Catholic Center
915 South Clinton Street
Fort Wayne, Indiana 46802
Diocese of Fort Wayne-South Bend
Superintendent of Catholic Schools
Ms. Karen DeRose
Administrative Assistant to the Superintendent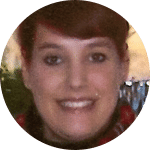 260-422-4611 Ext. 3316
Archbishop Noll Catholic Center
915 South Clinton Street
Fort Wayne, Indiana 46802
Diocese of Fort Wayne-South Bend
Administrative Assistant to the Superintendent
Mr. Jeff Kieffer
Associate Superintendent of Schools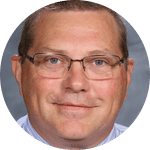 260-422-4611 Ext. 3306
Archbishop Noll Catholic Center
915 South Clinton Street
Fort Wayne, Indiana 46802
Diocese of Fort Wayne-South Bend
Associate Superintendent of Catholic Schools
Clara Kramer
Senior Administrative Assistant in Catholic Education
Diocese of Fort Wayne-South Bend
Archbishop Noll Catholic Center
915 South Clinton Street
Fort Wayne, Indiana 46802
Mr. David Maugel
Associate Superintendent of Schools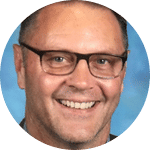 260-422-4611 Ext. 3305
Archbishop Noll Catholic Center
915 South Clinton Street
Fort Wayne, Indiana 46802
Diocese of Fort Wayne-South Bend