Communications
The Secretariat for Communications for the Diocese of Fort Wayne-South Bend is responsible for spreading the Good News of Jesus Christ to Catholics, the surrounding community, and the secular media. The Secretariat for Communications acts as a media liaison for Bishop Kevin C. Rhoades.
In addition to publishing the weekly diocesan newspaper, Today's Catholic, the Secretariat for Communications provides diocesan offices and ministries with marketing, advertising, communications and multimedia support. This includes graphic design and event promotion, livestream, videography and photography services, a recording studio, media relations, coordination of TV Mass offerings and regular communication with 82 parishes and 43 schools on a variety of topics.
Public and Media Relations
Diocesan Spokesperson Policy
The news media have a constitutional right to make inquires of public entities for a response and position on questions the media believe involves matters of public interest. The Diocese of Fort Wayne-South Bend is not a public entity but has an obligation under the Code of Canon Law of 1983 to articulate answers consistent with Catholic Church doctrines to legitimate inquiries, while the Church protects the rights and privacy of individuals.
To facilitate the media's right of inquiry and the Diocese's responsibility to proclaim its position, the diocesan Bishop has appointed the Secretary for Communications to act as spokesperson for the Diocese or to authorize other persons to act as spokesperson for Diocese on specific subjects related to their area of expertise. 
Media Contact
Nicole Hahn
Secretary for Communications
260-399-1448
[email protected] 
Community Relations Policy: Media Releases to the Public
Information concerning diocesan policy, information and confidential or internal issues involving a parish, school, department or other entity of the Diocese of Fort Wayne-South Bend may be released to the public only by the respective pastor, principal, department head, superintendent and/or associate superintendent through the Secretary for Communications, subject to the approval of the Bishop.
Diocese of Fort Wayne-South Bend TV Mass
The Diocese of Fort Wayne-South Bend, in partnership with Heart of the Nation Catholic Mass, offers this 30-minute televised Mass on the following local television stations:
Fort Wayne area:
7 am: WPTA 21.3 (MyTV) | Frontier 9, 509 | Comcast 252, 1024, 1172 | DirecTV 22
10 am: WISE CW 33.1 | Frontier 6, 506 | Comcast 19, 1033 | DirecTV 33 | Dish 34
South Bend area:
10:30 am: WNDU 16 | Comcast 8 | DirecTV 16 | Dish 16
Noon: WMYS 69.1 | Comcast 15 | AT&T 69 | Dish 69
You can also view the current and past weeks' Sunday Masses from Heart of the Nation online at heartofthenation.org
Diocesan Directory
The 2022 Fort Wayne-South Bend Diocesan Directory is now available for purchase. Cost is $16 per book. For more information contact: [email protected]

915 S. Clinton Street
Fort Wayne, IN 46802
260-399-1454
Secretariat for Communications
Archbishop Noll Catholic Center
915 South Clinton Street, Fort Wayne, IN 46802
Phone: 260-456-2824

Erika Barron
Advertising Account Executive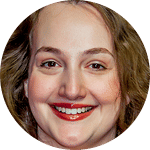 260-399-1449
Archbishop Noll Catholic Center
915 South Clinton Street
Fort Wayne, Indiana 46802
Diocese of Fort Wayne-South Bend
Secretariat for Communications
Today's Catholic
P.O. Box 11169
Fort Wayne, Indiana 46856
Advertising Account Executive
Jennifer Barton
Assistant Publications Manager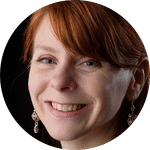 260-399-1415
Archbishop Noll Catholic Center
915 South Clinton Street
Fort Wayne, Indiana 46802
Diocese of Fort Wayne-South Bend
Secretariat for Communications
Today's Catholic
P.O. Box 11169
Fort Wayne, Indiana 46856
Molly Gettinger
Marketing & Brand Manager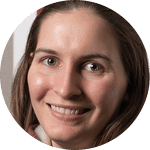 574-968-2438
St. John Paul II Center
1328 W. Dragoon Trail
Mishawaka, Indiana 46544
Diocese of Fort Wayne-South Bend
Secretariat for Communications
Today's Catholic
P.O. Box 11169
Fort Wayne, Indiana 46856
Ms. Nicole Hahn
Director of Secretary for Communications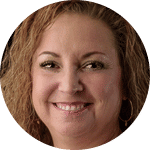 260-399-1448
Secretariat for Communications
Diocese of Fort Wayne-South Bend
Archbishop Noll Catholic Center
915 South Clinton Street
Fort Wayne, Indiana 46802
Francie Hogan
Graphics Specialist / Website Coordinator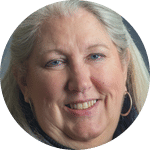 260-399-1454
Archbishop Noll Catholic Center
915 South Clinton Street
Fort Wayne, Indiana 46802
Diocese of Fort Wayne-South Bend
Secretariat for Communications
Today's Catholic
P.O. Box 11169
Fort Wayne, Indiana 46856
Graphics Specialist / Website Coordinator
Joshua Schipper
Video/Digital Content/Graphic Design Producer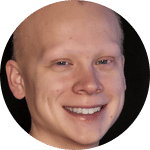 260-399-1407
Archbishop Noll Catholic Center
915 South Clinton Street
Fort Wayne, Indiana 46802
Secretariat for Communications